Boiled fruit cake recipe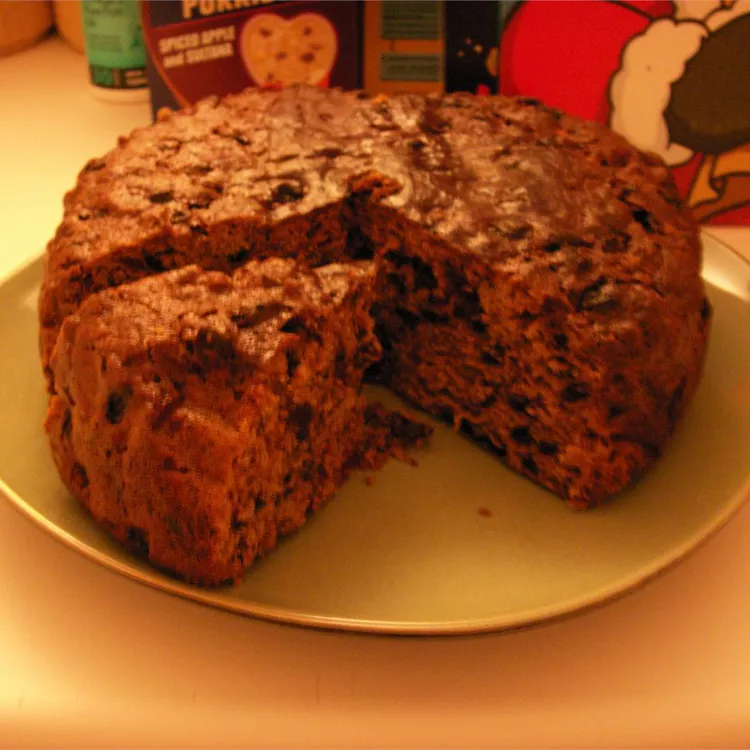 This recipe makes a moist fruitcake. My mom gave it to me, and it is straightforward to make. My mom uses it to make Christmas cakes. She is icing it. It's great for Christmas, birthdays, and just as a treat.
Ingredients
1 1/2 cups white sugar

12 ounces candied mixed fruit

1 cup milk

3/4 cup butter

5 ounces glace cherries, roughly chopped

2 ounces candied mixed citrus peel

2 ounces chopped walnuts

One teaspoon of ground allspice

1/2 teaspoon baking soda

12 ounces of sifted self-rising flour

Two large eggs
Directions
Preheat the oven to 325°F (160°C). Use parchment paper to line an 8-inch cake pan.

In a medium saucepan, combine sugar, butter, milk, butter, and cherries with the buttermilk, butter, butter, cream, butter, nuts, allspice, and baking soda. Bring to a boil. Reduce heat and simmer for 5 minutes. Allow cooling slightly on the heat.

Mix flour, eggs, and fruit mixture. Place the batter in the pan. Cover the pan with brown paper or newspaper.

Bake the cake for 40 minutes in the preheated oven. Continue baking for approximately 1 1/2 hours at 300°F (150°C).

Allow the cake to cool at room temperature for five minutes before inverting it onto a wired rack. Take out parchment paper and flip the cake. Let cool entirely on the shelf. You can wrap the cake in foil and store it in an airtight container for up to 6 months.